My All Pure and Natural Therapeutic Flower Waters Custom Blended Especially for You

07814 729 809

New : Philpott's High Altitude French Lavender Flower Water
I am happy to design and custom blend my

Therapeutic Flower & Herbal Waters

which are always individually tailored to your request or therapeutic needs and contain only the highest quality

Pure Essential Oils and also Organic where available

.
Only

Pure and Certified Therapeutic Grade Essential Oils

are used to blend for these waters, which I know are guaranteed to have been thoroughly tested for purity and quality, certified and most importantly not tested on animals :)

The

Flower Waters

I make from the essential oils can be blended especially for the skin and are excellent providing natural toning, cleansing and moisturising properties, and are an excellent alternative to synthetic products.
The ingredients are pure natural and simple and also

Vegetarian/Vegan friendly

. The waters come in

Beautiful Lavender

or

Blue

glass bottles -
The waters are all custom blended and tailored individually and can be used for aroma or skin. They can also be made with one pure oil only such as Rose, Lavender, Geranium, or blended therapeutically for sleep, or to be energising, uplifting, relaxing, calming, to aid concentration, sooth headaches and many
other benefits occur with having a Philpott's Flower Water blended especially for you :)
Here is an example of the oils I have but I can make almost anything you would like.
Mandarin, Orange, Lemon, Lime, Bergamot, Lavender, Rose, Geranium, Sandalwood, Jasmine, Vetiver, Orange Blossom to name but a few.....but you can order pretty much anything and the bottles are refillable and recyclable, so we are nice and green and environmentally friendly
too

50ml prices start at £6.50

100 ml bottles prices start at £9.50 dependent on the oils used

Rose Waters are £12.50 for 50ml and £19.95 for 100ml. The Rose Waters are most excellent for the skin and also most uplifting and energising therapeutically. They are essential oil based and not Hydrolats.

The bottles can be brought back and refilled time after time. They are not just for the skin topically, most important is their

Therapeutic Value

as the smell of the spray also work with the limbic system and mind, affecting emotions positively.
Therapeutic results are they can be sedating, uplifting, energising, mood enhancing and also soothing and clarifying, good for reducing stress, aiding concentration and can also help focus the mind :)



For the Skin.......



My

Flower Waters

can act also Therapeutically for many skin conditions, such as eczema, dermatitis, inflamed or dry or oily skin to name but a few. I can blend for your specific skin type and specific wishes. Or just a lovely 'natural' cleanser and toner.



For the Mind.....





My Flower Waters

can also be used therapeutically for other conditions. For example High Altitude French Lavender Flower Water can be sprayed on the pillow to aid sleep. I can blend anything that you wish, that is the beauty of this product it is especially for you. Blends can be made to help concentration, to ease anxiety and even for Seasonal Affected Disorder! Just tell me what you would like I and I will blend it.




All Natural & Organic (when available)Therapeutic Flower & Herbal Waters

Custom Blended

for You.

Powered by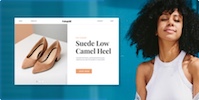 Create your own unique website with customizable templates.